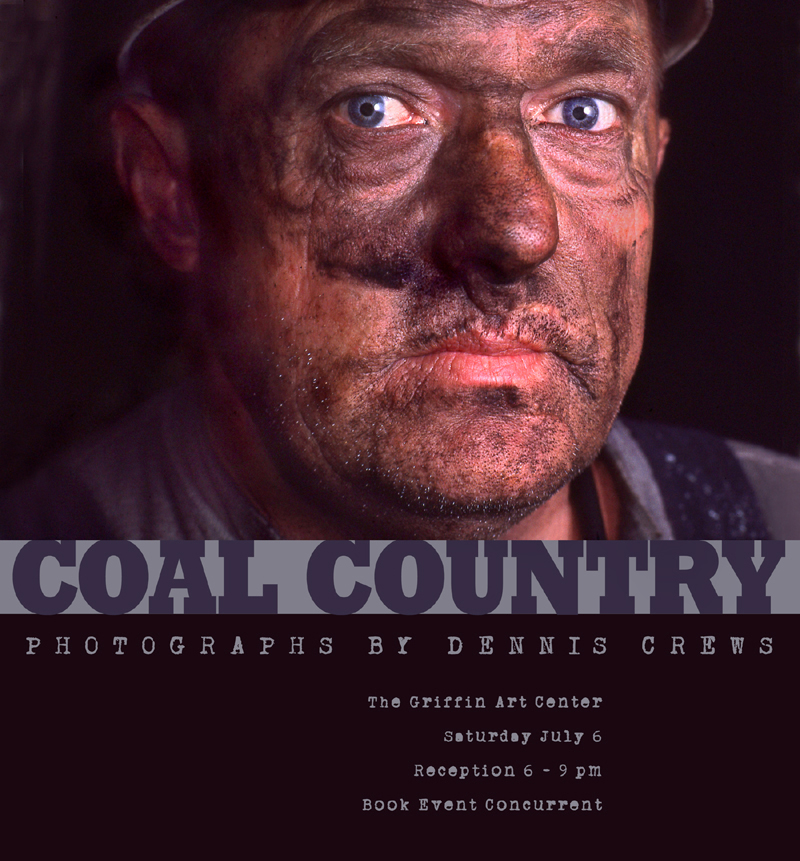 My novel, The Redemption of Valerie Tolliver, was published this spring. It's currently available as an e-book at Smashwords.com. Print copies also were made for a book event and signing, and should be available into the foreseeable future (you can email me to buy one).
After the novel was published as an e-book I made arrangements with the Griffin Art Center in Frederick, Maryland to have a small book party. At first I only intended to invite a few friends who had encouraged me,  to celebrate getting the book out into cyberspace. But when one of the Griffin's owners asked if I might also do a photo exhibit with the book event, it took about two seconds to say "yes". Because Valerie, the heroine of my novel, is from coal country. More than half of my real-life coal country photos were made in Harlan County, Kentucky – the locale of Hurt, Val's fictional home town.
Finally in print
It was exciting to anticipate finally seeing my coal country photos in print. Although I had originally taken them for print publication, that never happened. The Appalachian coal region had been covered before by National Geographic magazine and editors there wouldn't even look at my work. Later I had near misses with both Washington Post and Time-Life, but they too passed (for that story see my blog post on the coal country photos). These photos got me other important work, but this website is the only place they've been published. When I started printing them experimentally it was a revelation. They are even more powerful on paper than I imagined they would be.
My next adjustment in plans was when a friend told me, "You can't have a book party without print copies of your book." Of course he was right, but I really had to scramble to get it to press in time for the event, which was July 6. There were disruptions and complications – the worst being a badly misprinted cover, with no time for a do over. I had to print new front covers on my inkjet printer and attach them by hand to every book. I managed to get enough done for the opening, and the rest afterward. But the event was a success.
One of the best events ever for the gallery
Not just a success, but a resounding one. Several people from the Griffin Art Center, both owners and resident artists, told me it was one of the best events they ever hosted. The authenticity of the photos was a big factor. I was nervous for the first public reading from my novel, but the crowd was attentive and appreciative beyond all my expectations. About 25 copies of the book were snapped up for the signing with many more sold since. Now for the first time since it's been completed, multiple people are reading my book simultaneously. Several have finished it and given it high praise.
Frederick News Post covered the event and by a small miracle got most of the details right (besides some verbatim quotes that weren't quite, the only correction worth noting is that not all the photos in the show were made in the same coal mining village, but in various communities throughout the region).
The exhibit was appropriately staged in one of the more unfinished galleries at the Griffin Art Center. The photos below provide a brief look around the room. It was crowded on opening night, but probably easier to contemplate the images when the room was quiet. The photos below are clickable to a larger size, but to see the images individually (and more that did not fit the exhibit space) you can visit my Coal country gallery on this website.
The weekend after the opening a wonderful old couple came into the gallery while I was there. They were deeply engrossed in the photos, then I learned the man had been a third generation coal miner in western Pennsylvania until the mines there closed down. The newspaper article on the exhibit had brought them in. We sat and he told stories of how his grandfather was recruited from the Ukraine by an American company to work in their mines, and then told some of his own experiences. He had great stories about the Pittston coal strike in 1989 – just after my photos had been made. It was incredibly informative, an extension of the research I did years ago when making these photos. We could have talked much longer but agreed to get together again and continue the conversation. He has vital oral history that should be preserved – I hope to do some video next time we meet.
If you haven't done so please visit my novel website at www.valerienovel.com. There you can read a generous excerpt from deep in the story – the Kentucky portion – as well as a synopsis of the whole story. You also can order the ebook from the link provided. Anyone who wants a print copy can email me for one at my contact address linked in the menu above. (One is pictured in a photo near the bottom below).